Will Barron
Keymaster
Feb 16, 2023
Will Barron
Feb 16, 2023
You want to create a "curiosity loop". There's more training coming on this in the Academy update I'm working on.
Here's an overview from the book –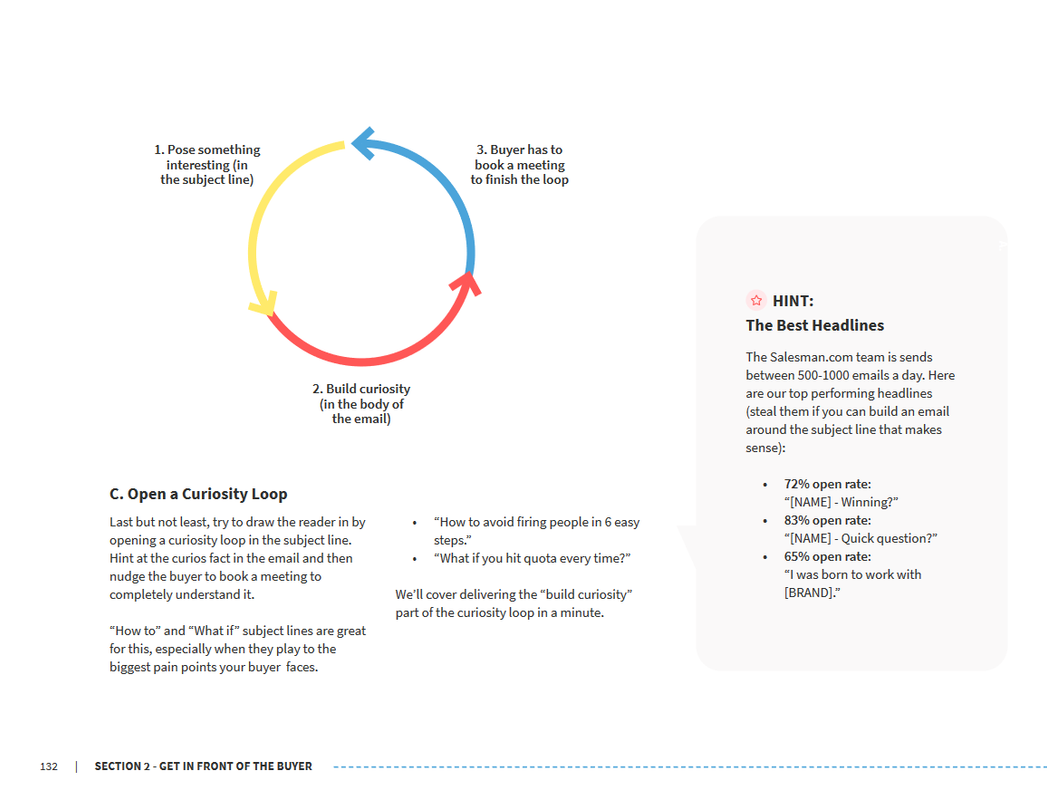 For example –
– Subject: NAME – Made this for you
– Email:
Hi NAME,
It looks like this is effecting your revenue. I made a quick video to explain –
VIDEO
Want to fix it?